The
Best Inspection Software


— Enhance Your Process Today
Manage your inspection process all from one place on our cloud based inspection application.
Simple-to-use; complete your first inspection with no prior software experience.
Full Customization
Use our predefined templates or customize your own with hundreds of responses.
Work Offline
Perform your inspections without service / offline and have data automatically sync.
Asset Tracking
Add assets to inspections to give a more thorough report and create a history.
Cloud Hosting
Access your secure data hosted on AWS from anywhere, at any time, on any device.
INSPECTION SOFTWARE CREATED WITH YOU IN MIND
We help streamline inspections, track leads,
and network with the inspector network
Receive Lead

Generate a lead through the inspector network

Schedule Inspection

Finalize the quote and schedule the inspection

Perform Inspection

Perform the inspection and generate the report on-site
Asset Tracking
Add assets to inspection properties to give a more thorough report and create a history for that property. It's easy to add assets to the inspection workflow and have them displayed on the final report.
Reporting
Create customized, sleek reports that can be delivered to the client before you even leave the site. Add images and mark them up with arrows or circles and add captions to enhance the final report.
Work Offline
Using too much data or have a weak signal? Perform your inspection while offline and the data syncs automatically when you connect again. You will never lose data and can perform an inspection anywhere.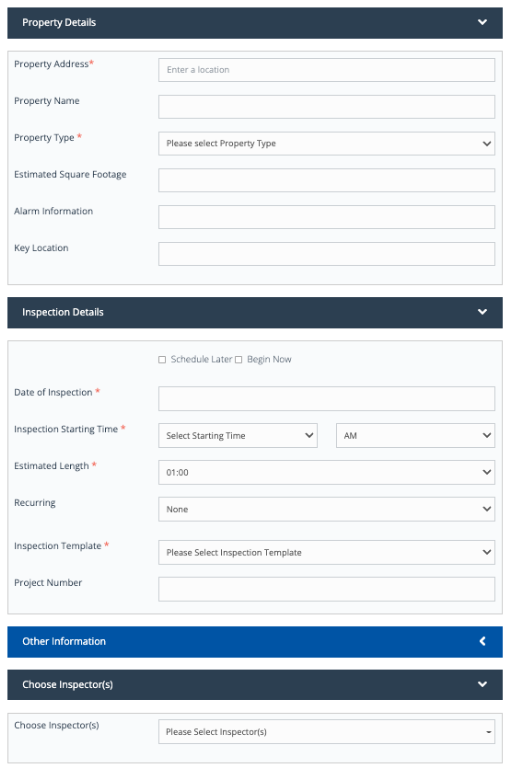 Integrated with all Property Linkware Applications
Property Organizer Integration
Create a Detailed Digital Property
Request Inspections
Acquire leads right into your dashboard, directly from Property Organizer users
Inspection Reports Sent Directly to Clients
Your clients receive their inspection reports directly to their PO account for instant viewing
Asset Inspections
Inspectors can add and inspect client assets, which are directly added to clients accounts
Asset History
Asset inspection histories are created and viewable by both you and your client to track its history and upkeep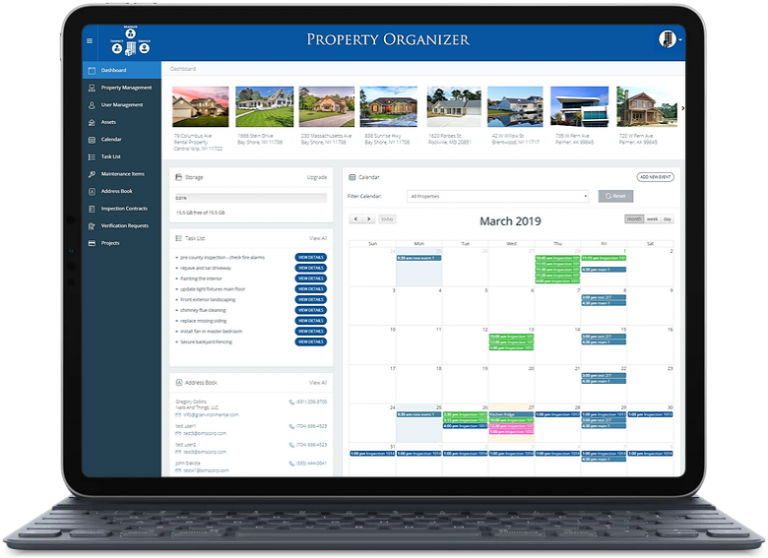 Built to Serve Multiple Industries
Our Top Industries
No matter what industry you work in, Link Inspect Pro's inspection software is customizable to fit your needs.
With our mobile app, 1-on-1 training, and simple setup, you'll be completing inspections more efficiently in no time.
How does Link Inspect Pro differ from other applications?
Link Inspect Pro is a software, allowing the user access to a central dashboard that integrates all aspects of the property together. Users can instantly share inspection reports with the property owners through Property Organizer, as well as any assets inspected will automatically generate into the property owners account.
What is an inspection application?
An inspection application allows an inspector to manage the inspection process all from one place. Utilizing Link Inspect Pro gives the inspector access to a cloud based inspection application, allowing the inspector to estimate, quote, schedule, invoice and get paid with no prior software experience.
What is the Inspector Network?
Link Inspect Pro has developed a network of inspectors called the Inspector Network. Inspection companies that subscribe to Link Inspect Pro are able to request work from other inspectors across the country. When a home inspector in New York gets a call for a job in Maryland and can't make it, they can request an inspector in Maryland to do the job for them through the Inspector Network.
What is the use of Inspection Software?
The primary purpose of inspection software is to keep the entire inspection process organized for you. The software informs you about all necessary details such as the type of inspections, how to connect with an inspector, schedule an inspection, save reports, and maintain the updated status of all your assets. 
You save time and money, and trusted and reliable inspectors can inspect your properties. This way, they can propose the required changes and share the appropriate inspection report on the software. 
What are the benefits of using an inspection application?
The primary benefit of using an inspection application is to simplify the inspection process. A user can perform the inspection and generate the report without even leaving the site. You can take pictures and upload them instantly and the software will generate a professional report for you.
What industries does Link Inspect Pro serve?
Link Inspect Pro was developed for any industry. We built the application to be fully customizable to all industries. We currently serve industries like insurance, petroleum storage, educational institutions, healthcare, and many others.
What type of Inspection Report is supplied?
Inspectors at Link Inspect Pro offer sleek and customized reports to users. Inspectors can add images, highlight them with circles and arrows, and summarize reports. These reports are uploaded in the software such that users can access them with a single click on the dashboard. 
Users can access reports and download them in PDF format for convenience. Users can regenerate the modified reports in minutes and can review them. 
Does the free trial require a credit card?
No! It is completely free, with no credit card required.
What is the Inspection Process?
Link Inspect Pro provides an organized inspection process to users and the inspector network. The users can quickly register on the software and enlist their properties to be inspected. Then, the inspector will schedule an inspection and upload the report on the software.
Users can review all properties and their inspections on the software. In addition, the software can maintain records for all your assets at a single location so that you do not have to deal with lengthy paperwork and other offline processes. 
What features are included with the free trial?
The free trial grants full access to Link Inspect Pro, with a restriction of 5 inspections. Once the user performs 5 inspections they will be asked to subscribe.
What inspection templates are included?
Although Link Inspect Pro is fully customizable, we do offer inspection templates for users who want premade templates. We offer over 100 different premade templates for any inspection you might need.
How many revisions can be made on a report?
You can make unlimited revisions to your reports. We only charge for the inspection performed.
Does Link Inspect Pro integrate with other websites?
Link Inspect Pro allows the user to copy and paste a "Request Inspection" button onto their website. When a client clicks this button it will automatically send the request into the users Link Inspect Pro dashboard.
What happens when there is a problem found during the Inspection?
When an inspector notices a problem at your home, they are likely to notify you in the report. This way, you stay updated about the required inspections. 
Link Inspect Pro is an ideal solution for asset tracking, management, inspection, and maintenance of your residential and commercial properties to maintain a shared task list from scheduling to complete asset inventory.
What Our Customers Are Saying
Start Using Link Inspect Pro
Start Using
Link Inspect Pro
No Credit Card Required
Five Free Inspections
No Credit Card Required
Five Free Inspections