The Significance Of Insurance Inspections
Suppose an insurer discovers a risk during the application process that they weren't previously aware of. In that case, they have 30 to 90 days from the date of the policy's issuance to remove coverage.
If the replacement cost is inaccurate or the quantity of coverage needs to be increased or decreased, the policy may also require some amendments accordingly. Here's when insurance inspection software comes into the picture.
Do You Need an Insurance Inspection for Your property?
Any property you own, even if it isn't being funded, may be required to be insured by your mortgage lender. Before confirming your insurance coverage, most insurance companies require certified property inspections.
Professional property inspections may be required for a variety of reasons, the most typical of which are as follows:
There is a new house in your life now.
Your home has undergone several improvements and additions.
You've decided to change your insurance provider.
The coverage you already have is getting a boost.
An easy-to-use property inspection software can streamline your process. You should reach out to insurance inspection experts to get certified property inspections.
These professional property inspections make it easy to verify that your property is well-maintained.
Try Link Inspect Pro Free
Enhance Comprehensiveness of Insurance Submission
Ask as many questions as desired for prospective insured to answer, require pictures of the property and any assets, mandate asset fields like model or serial numbers – with more information you can be confident in your coverage.
Additional underwriting information
With more detailed information and pictures of properties and assets available to review, policies can be written more confidently and cost savings can be passed to clients with policy premium reductions.
Reduce Claims
Underwriters can take a detailed look at the property and assets before writing a policy, or choosing to decline coverage, to ultimately reduce the number of claims made by clients.
Easy Information Lookup
Search by a name, property address, template, or sort by date and time to find all information about the client or inspection you are looking for.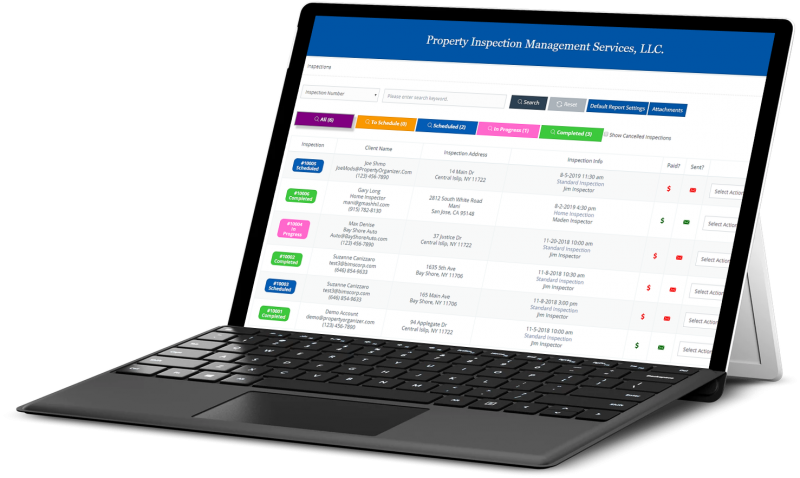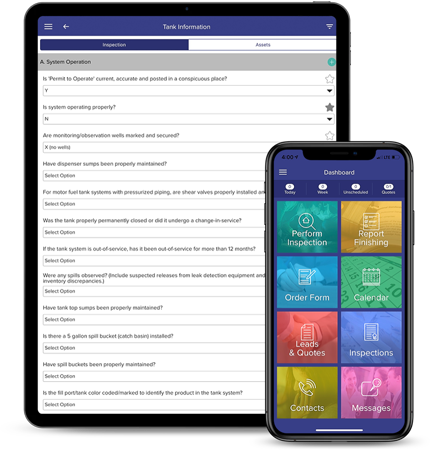 Asset Inspections
PBS Tanks, Tank Monitoring Systems, and other assets can be added during the inspection with the data and pictures referenced in the insurance quote.
Secured Servers by Amazon
Our servers are backed and protected by AWS with 99.99% uptime and 256-bit encryption to ensure your data is safe, secure, and always accessible.
Reduce Paperwork
Schedule an inspection for your prospective insured to complete, send any other application paperwork, and keep all your data in one place on the cloud; all your managers have access to the data thus removing paperwork.
No Connection? No Problem
Inspections can be performed while offline with all data syncing automatically once there is a connection again so inspections can be performed anywhere.
Start Using Link Inspect Pro
Start Using
Link Inspect Pro
No Credit Card Required
Five Free Inspections
No Credit Card Required
Five Free Inspections