TOP-RATED FEATURES FOR THE INSPECTION PROCESS
Get the tools you need to complete the inspection process quickly, easily, and in compliance.
START FREE TRIAL
Customizations
Custom Inspection Templates
Use our predefined templates or customize your own. Choose from many response option types and create the perfect template for your team to use.
Quote Verbiage and Contract Language
Create a custom quote template for your company or create one for each inspection type. Tailor the verbiage to fit your unique brand.
Attachments
Attach PDF documents to any inspection report.
Report Summary
Mark questions and pictures as important as you complete the inspection or later when reviewing the inspection details. A summary section is automatically created highlighting these action items for clients.
Services
When setting up your company on LIP, list the services and pricing your company provides. Services are chosen for each inspection, creating an invoice for the clients.
Allow Clients To Send You Leads
Choose the color and shape for the button, copy a line of code onto your website, and anyone who visits your website can request an inspection, with their information going directly into your LIP Dashboard.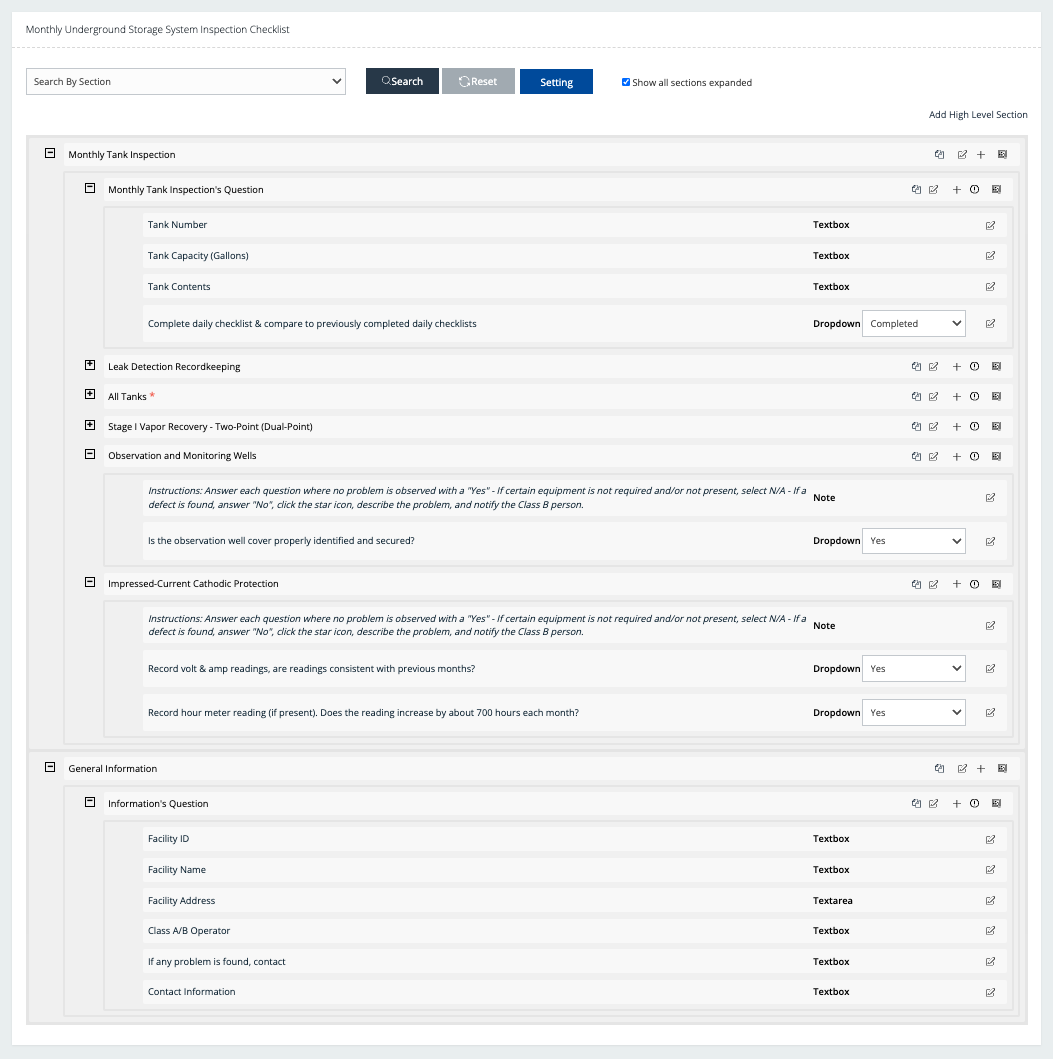 Perform Inspections
Efficiency
Quickly and easily complete the inspection template. The template is flexible; you can go back to previous sections and change or add information, add images and then continue with the inspection. All your data and changes are automatically saved so you never lose any data.
Digital Signatures
Have clients sign invoices or contracts on site simply with their finger or a stylus.
Image Markup
Markup images with shapes such arrows, circles, boxes, or lines to highlight concerns or specific items in the image. Quickly provide your clients with a visual view of any issue encountered during the inspection.
Work Offline
Using too much data or have a weak signal? Perform your inspection while offline and the data syncs automatically when you connect again. You will never lose data and can perform an inspection anywhere without impacting your business schedules.
Simultaneous Inspections
Multiple inspectors can complete the same inspection simultaneously, with real time data syncing. Schedule a large inspection, assign multiple inspectors and they can work in different areas at the same time while being able to see each others progress.
Asset Tracking
Add assets to inspection properties to give a more thorough report and create a history for that property. It's easy to add assets to the inspection workflow and have them displayed on the final report. Then when you re-inspect the same property the inspection information will be added and will create a history for that property and asset.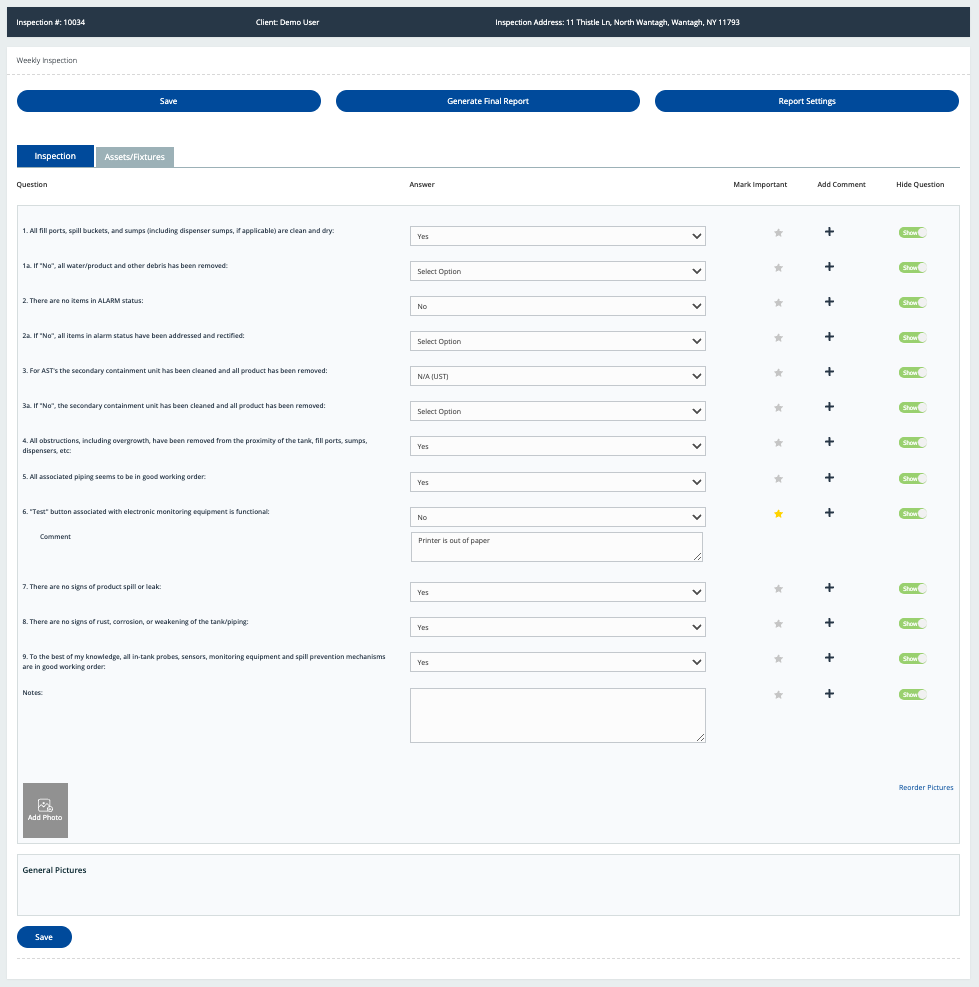 Create Reports
Professional Reports
Create customized, sleek reports that can be delivered to the client before you even leave the site. Add images and mark them up with arrows or circles and add captions to enhance the final report. Highlight responses and images to bold them while saving your clients time by creating an automatic Summary page in the report.
Finalize Reports in the Field
Write and finish your reports from any device, anywhere. Our mobile apps have full report finishing functionality and the final report can even be sent to the client before you leave the site.
Client Access
With our integration with Property Organizer your clients can view their reports and have all the inspection details preloaded into their account. The report can also be sent directly to the client with one click from your dashboard as a .pdf attachment.
Automatic Invoicing
Add services and create line items on an invoice that can be sent directly to the client or as part of the final report. Pricing can be changed for individual inspections or discounts added too.
Unlimited Revisions
Revise any report at any time and resend to your client with the ability to go back and add comments, alter image captions, or add and remove images or responses as needed. Once your changes are saved simply regenerate the report and resend it from the dashboard or if your client is using Property Organizer they automatically receive a notification that the report has been modified and is available for their review.
Pictures
Add as many pictures as you need to create a thorough final report for your clients. You can add pictures to specific rooms or areas as you work or take them into a general folder and organize them later from your office while completing the report. All pictures can be highlighted with shapes or arrows in any color to show specific points within the image and captions added as well.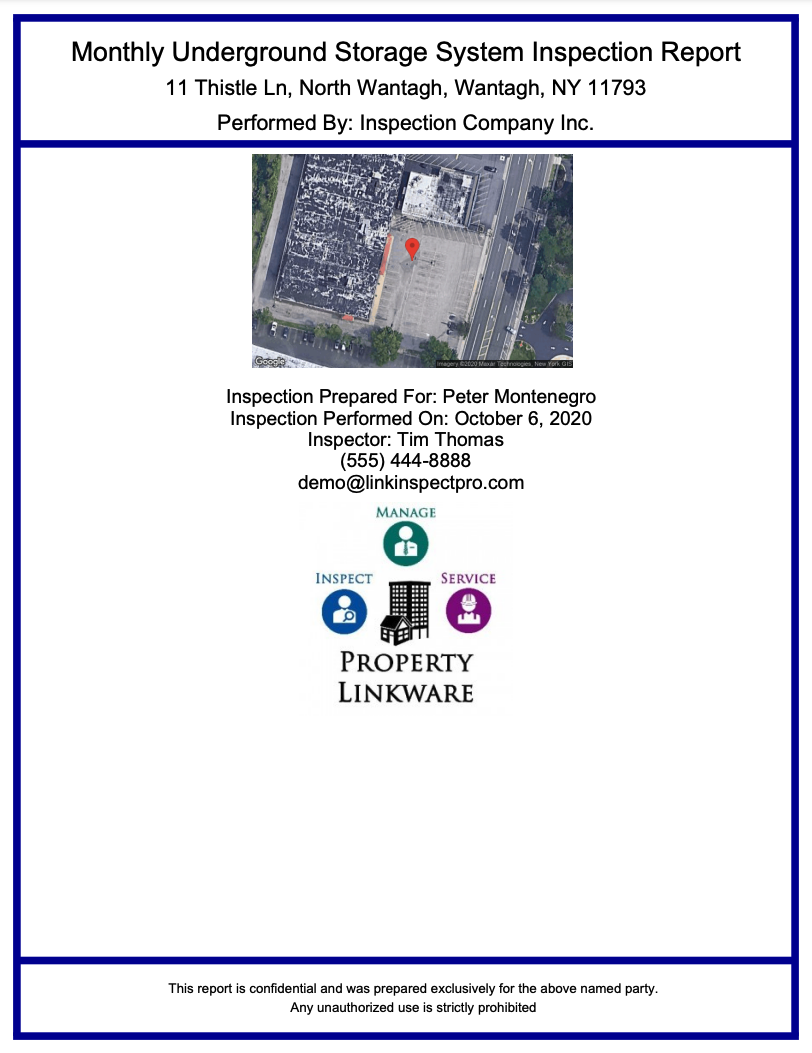 Stay Organized
Company Calendar
With shared company-wide and individual calendars you always have your schedule at your fingertips. Never miss another appointment, stay organized, and spend time growing your business instead. You can see all details about your inspections right from your calendar including client contact information and a driving distance to the job too.
Contact Inspection History
See full histories of inspection reports and contracts, and even add notes in all your contacts.
Task List
Keep a shared task list to ensure no items are forgotten.
CRM and Job Tracking
From Leads and Quotes to Performing an Inspection and sending out the Final Report and Invoice, keep your company and contacts organized from a single dashboard.
Unlimited Users
Whether you are an individual or a large company, there are no limits on how many users access the system and we scale to fit your needs. Control User Management by adding Managers in one category and Inspectors into another category.
Real-Time Viewing
Data is uploaded to the cloud in real time as you work so it can be viewed from any device while you're still working. While inspectors are on the road, managers can view their progress from the office and immediately complete the final report once the inspection is completed.
Statistics and Graphs
From revenue and profit, to how far your inspectors have travelled, you can quickly view many statistics and breakdowns with multiple date range options.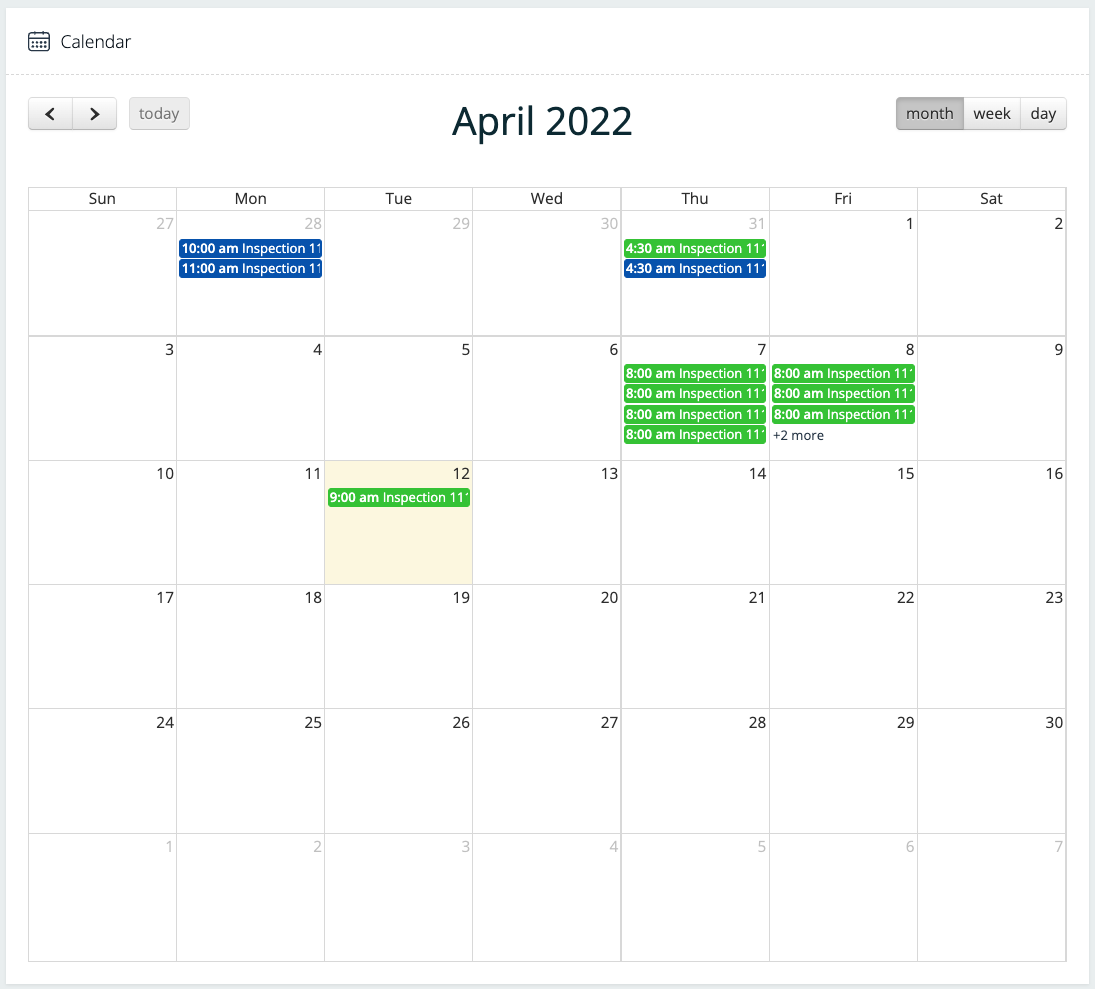 Advanced System
Cloud Hosting
Access all your data from anywhere, at any time, on any device. Never miss a scheduled meeting, keep your calendars up-to-date, and view inspections and histories.
Fast Setup
Simply enter some basic information for your company and you can jump right into performing inspections quickly.
Free Support
Have a problem or a question? Email us a quick message and we will be happy to provide you with help and information for you to continue your work.
No Commitments
With monthly subscriptions and no setup fee, you can cancel at anytime. We are so confident that you'll love using Link Inspect Pro that we know you will stay without any contracts.
Secure
Hosted by Amazon Web Services, our system has a 99.99% uptime and is backed up daily to ensure your company is always running and your data is secure. All your information is protected using 256-bit advanced encryption.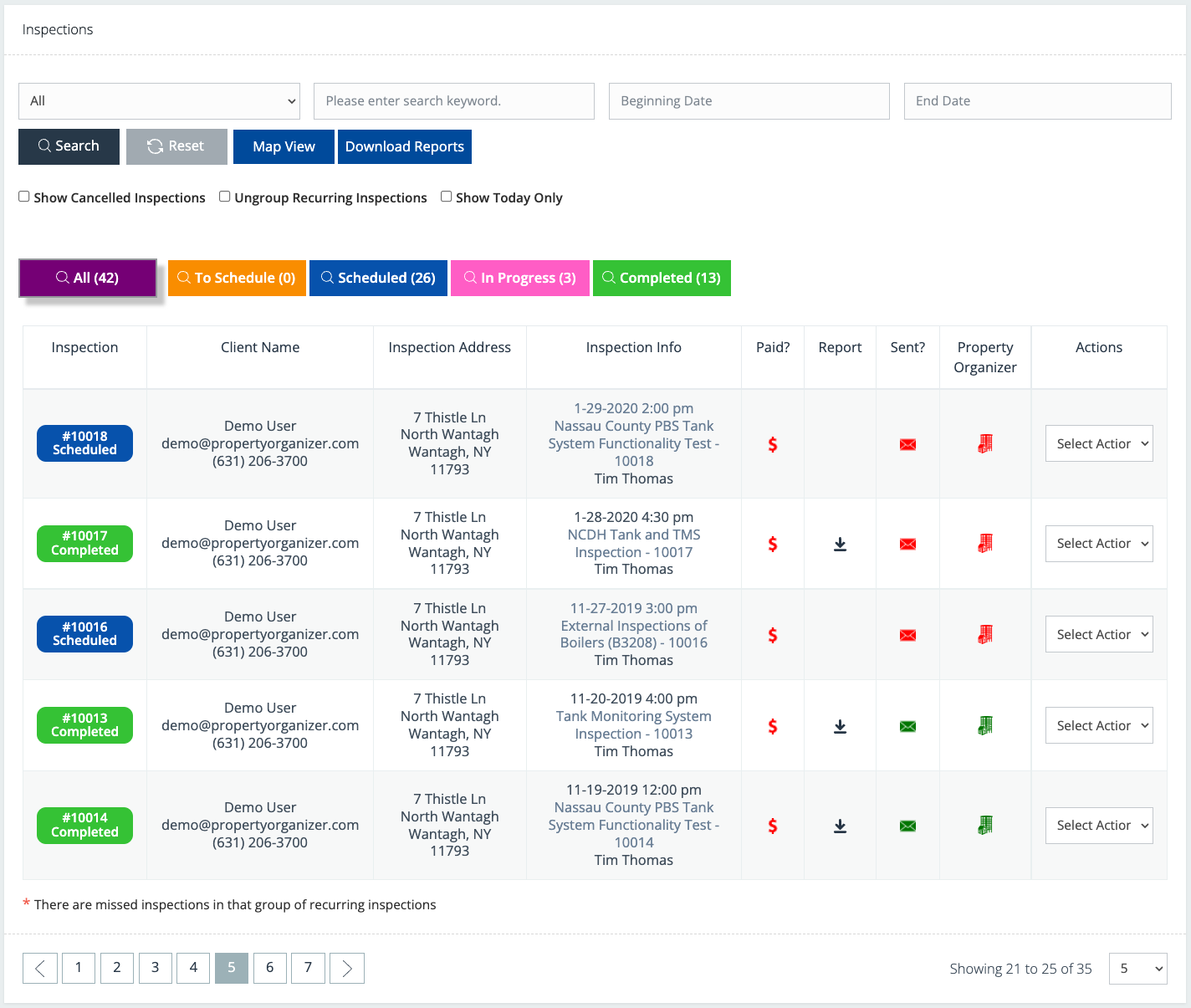 Integrations
Google Maps
Google Maps helps confirm the proper address is being inspected. It also calculates travel distances and travel times to and from inspections.
Calendars
Integrate your schedule with Google Calendar, Outlook Calendar, or iCal so you never miss an appointment again. Copy your unique iCal feed URL into the settings of your primary calendar to sync.
Property Organizer
Property Organizer is part of the BIMS Property Linkware Ecosystem. It connects with Link Inspect Pro to allow your clients full access to the final inspection report and all the details. Users can add their properties, store documents and images, and maintain a full home inventory of their assets and fixtures.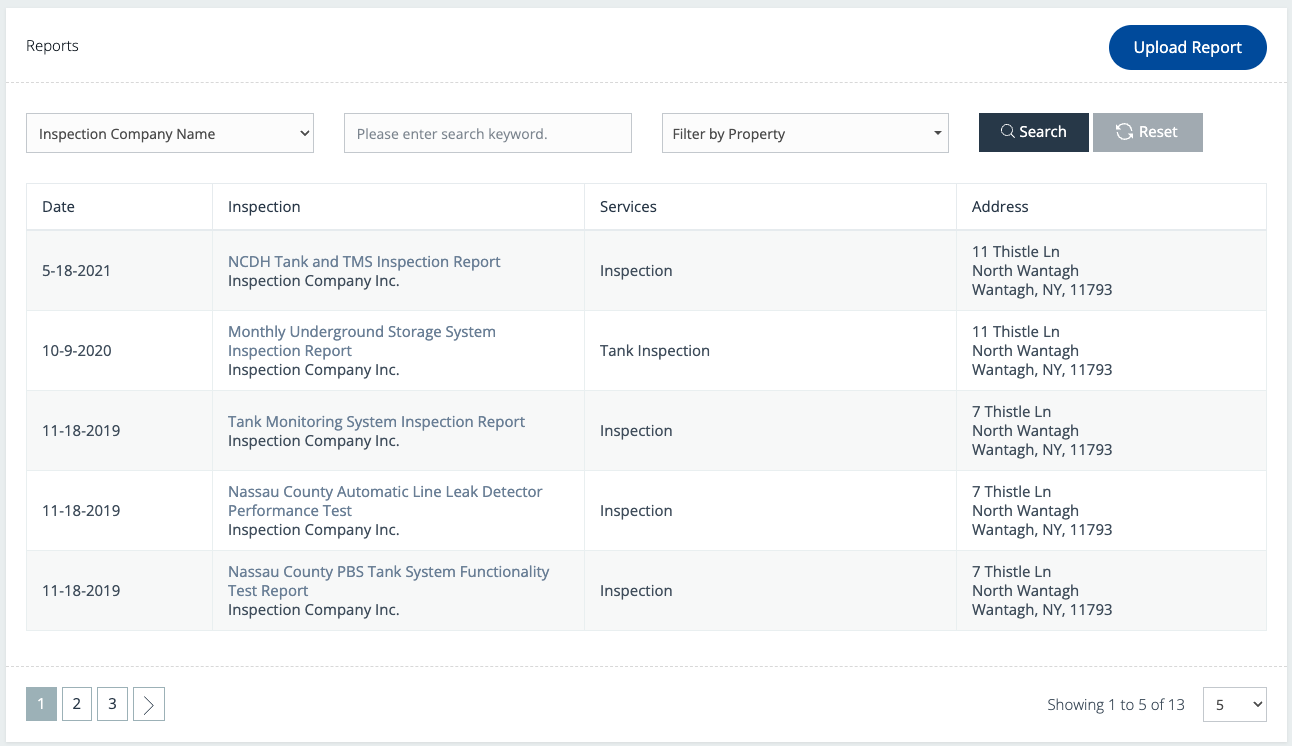 Start Using Link Inspect Pro
Start Using
Link Inspect Pro
No Credit Card Required

Five Free Inspections
No Credit Card Required

Five Free Inspections